Services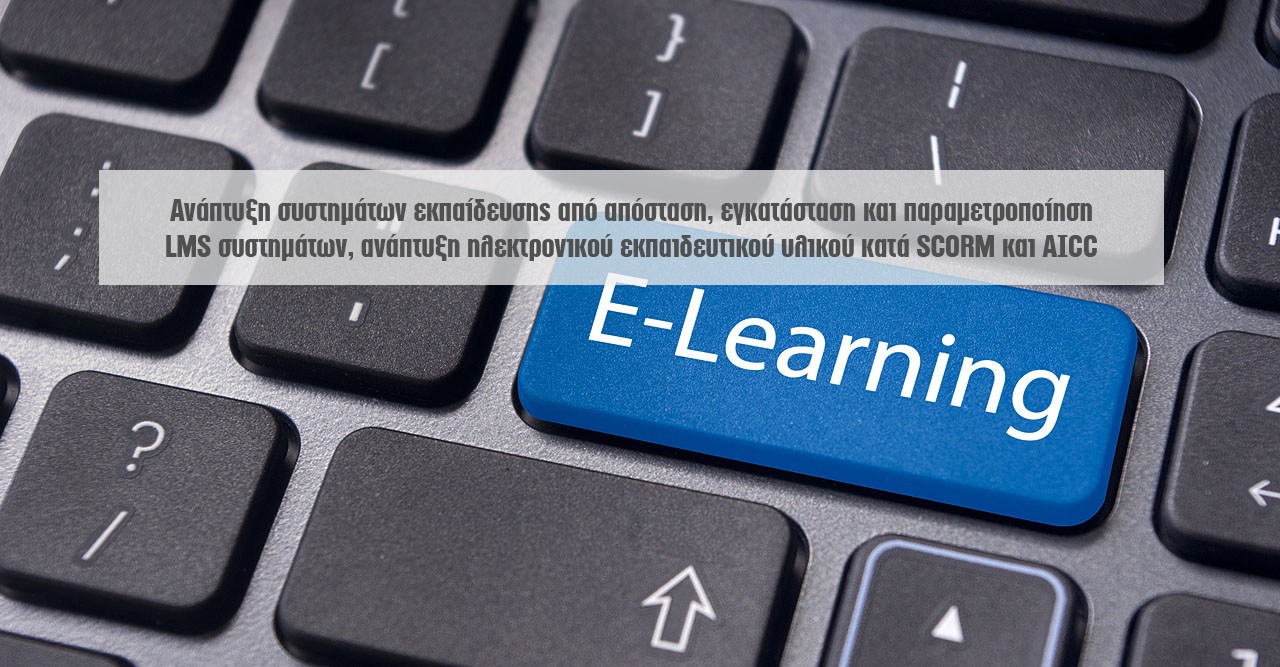 LMS SYSTEMS SCORM & AICC CONTENT
ITBIZ has considerable expertise in the field of e-learning systems development, LMS (Learning Management Systems) installation and customization and digital educational content development, compatible with SCORM protocol and AICC.
ITBIZ is registered by the ADL, the creator of the SCORM protocol, as SCORM ADOPTER, for its platform and educational content development, too.
Educational content compatible with SCORM 1.2, SCORM 2004 and AICC
ITBIZ develops digital educational content which is compatible with SCORM protocol and AICC and is characterized by the following:
Image, audio, animation and video included
Evaluation Tests and Quizzes included
The educational content can be structured based on educational requirements
The educational content can be come from Power point presentation content
ITBIZ provides solutions for the installation and configuration of LMS, which support both synchronous and asynchronous distance education.
LMS for Synchronous and Asynchronous e-learning:
Possibility of on-line courses contruction, which can be formated as HTML or multimedia.
POssibility of on-line evaluation tests creation which are automatically checked and rated by the system.
Multiple communication and interaction between trainers and trainees
Private messages, Course forum, Course announcements
Multiple monitoring of learning process per course
Monitoring trainee's actions in the course
Trainees' on-line evaluation results recording
Trainee's performance tracking
Assignments per trainee
Grades registration and monitoring
e-Course statistics
On-line registration in a course
Monitoring and Management of the on-line registrations
Search possibity in the whole content
Compatibility with SCORM/AICC, for inserting educational packages
W3W, WCAG and Section 508
Technical Characteristics:
Multiple user roles support (administrators, trainers, trainees)
User Authentication system
Template Customization
Synchronous Learning Process (Virtual Class)
ITBIZ having its own servers to support distance education, implements LMS incorporating virtual classes
Designing curriculum and set the day and time of the course for videoconferences
The participants login the e-course the time setted and the course starts when the trainer logs in
Video and audio support through camera and microphone
Live chat support between the participants
Blackboard (virtual) used by the trainer for Live presentation through files (ppt., .doc, .pdf) or live notes
Virtual Class functions, "Raise hand" possibility, file sharing etc
Webconference recording and Listing of the recordings
ITBIZ undertakes LMS development services and educational material throughout Greece and especially in Larissa, Thessaloniki, Athens and Nafplio.
Go Beyond
Itbiz Digital Agency